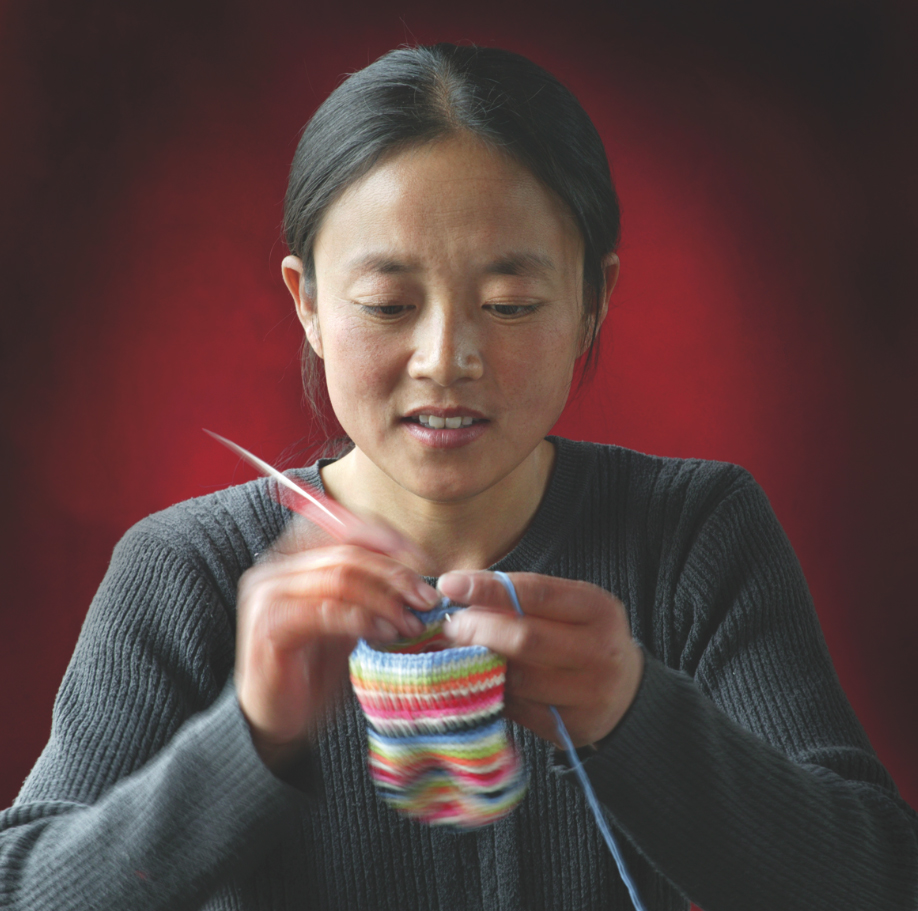 About us
The world of Anne-Claire Petit is a happy world. With recognizable colour schemes and 'feel good' products, ranging from an extended animal family to baby toys, from deco objects to furniture and from cushions to wallets. In the turmoil of present times, Anne-Claire sees it as her personal goal to cherish traditional textile techniques by creating modern objects for contemporary homes.
Each crochet item is unique as it is 100% handmade. The organic cotton is dyed according to the specific ACP colour schemes to ensure the desired intensity. We only use the finest cotton, wool and cashmere for our products. Organic cotton is utilised whenever possible. The filling material is new and safe.
Most of the detailed work of Anne-Claire Petit is hand-crocheted by women living in the countryside villages of Nothern China. In this part of the country women have passed on their handiwork traditions for many generations; it is part of their cultural and craft heritage. Over the last decade more and more women have started to work for us and a warm bond has developed. The women, about two hundred, work at home often with their neighbors. They determine their own schedule, so when kids come home from school or harvests need to be taken care of, the crochet is put aside.
Since a few years the growing sock and glove family is part of the collection, thanks to a trip to Thailand. Always on the lookout for new techniques, color schemes, shapes and figures, Anne-Claire Petit found a place in Bangkok where women produce knitted work gloves and regular socks. Anne-Claire asked them if they would like to make doll-type characters - and sure they did! For the initial designs she takes the shape of a sock or glove as a starting point. From there our women in Thailand sew, stuff and dress them by hand, one-by-one.
The artisans that work for us have done so for quite some time now. We know them well and visit them regularly in China and Thailand. We really appreciate the specialised handwork they do and pay them accordingly. Our crochet teams in China usually work from home. They schedule their crochet around their farm and household chores. Our team in Thailand works in a clean and spacious atelier.